Through the selection of good rice varieties and order agriculture, enterprises and farmers, agricultural cooperatives have become a community of interest. The organic integration of businesses allows farmers to increase their income and businesses to benefit. The rice husk is used to generate electricity, thus reducing GHG emissions, such as CO2, and reducing waste generation. Rice husk ash is also used to produce high value-added products such as silica and activated carbon, which are used to replace similar high energy consumption, high pollution and high emission production processes and raw materials.
The diagram and interpretation of the circular economy of rice are as follows: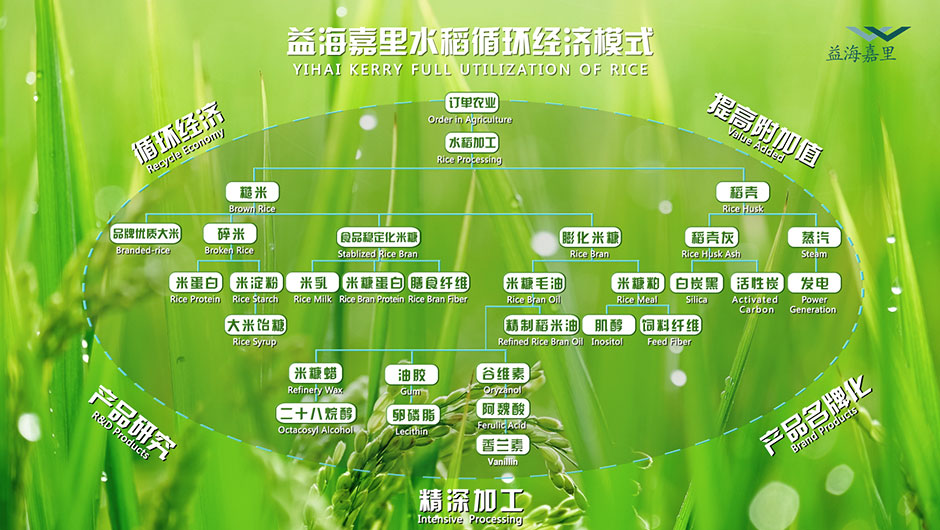 Yihai Kerry's circular economy of rice won First Prize in Science and Technology Awards by Chinese Cereals and Oils Association in 2010.
Yihai (Jiamusi) Oils & Grains Industries Co., Ltd passed the assessment in 2021 and formally become a pilot unit of circular economy standardization approved by the National Standards Committee and the National Development and Reform Commission.